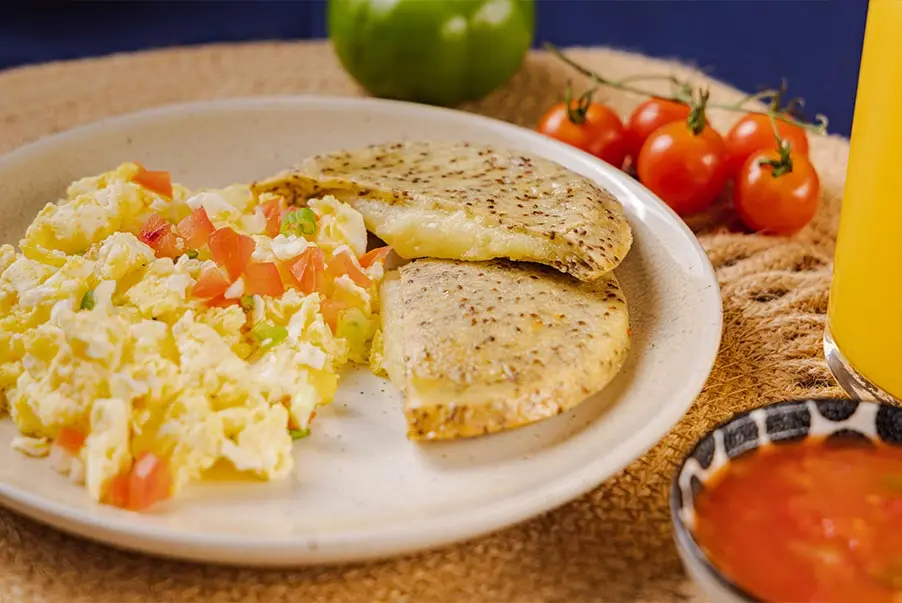 KRONCHY makes your meals easy and fun, with delicious stuffed arepas that you and your family will love.
Enjoy Latin food Your way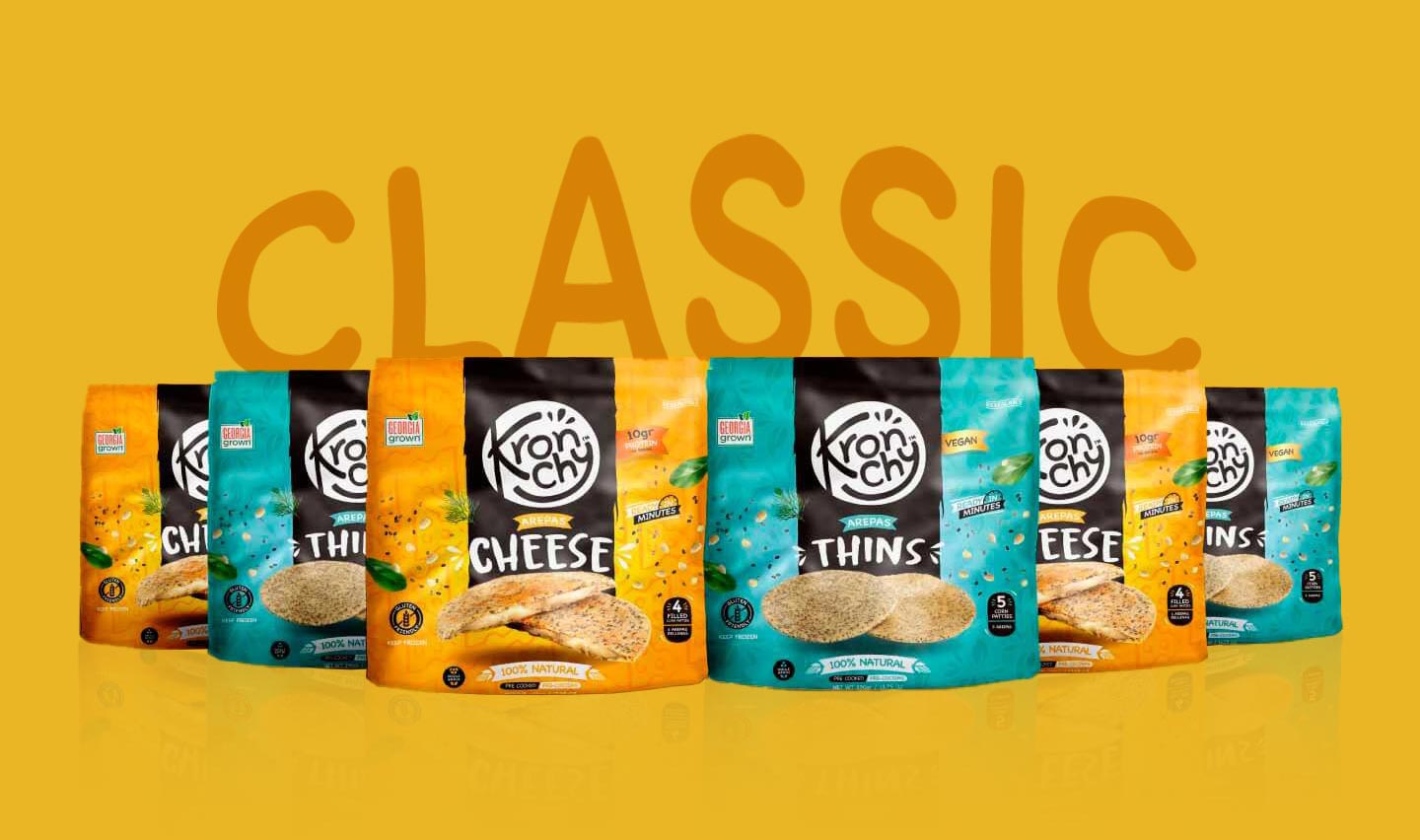 3 Queso y 3 Thins
If traditional is your style, our mozzarella filled arepas and the classic Thins are going to be the perfect paring for any of your meals.
One on each
Making decisions is hard. So don't, and have it all! Try all of our delicious flavors in this variety bundle and discover your new favorite arepas.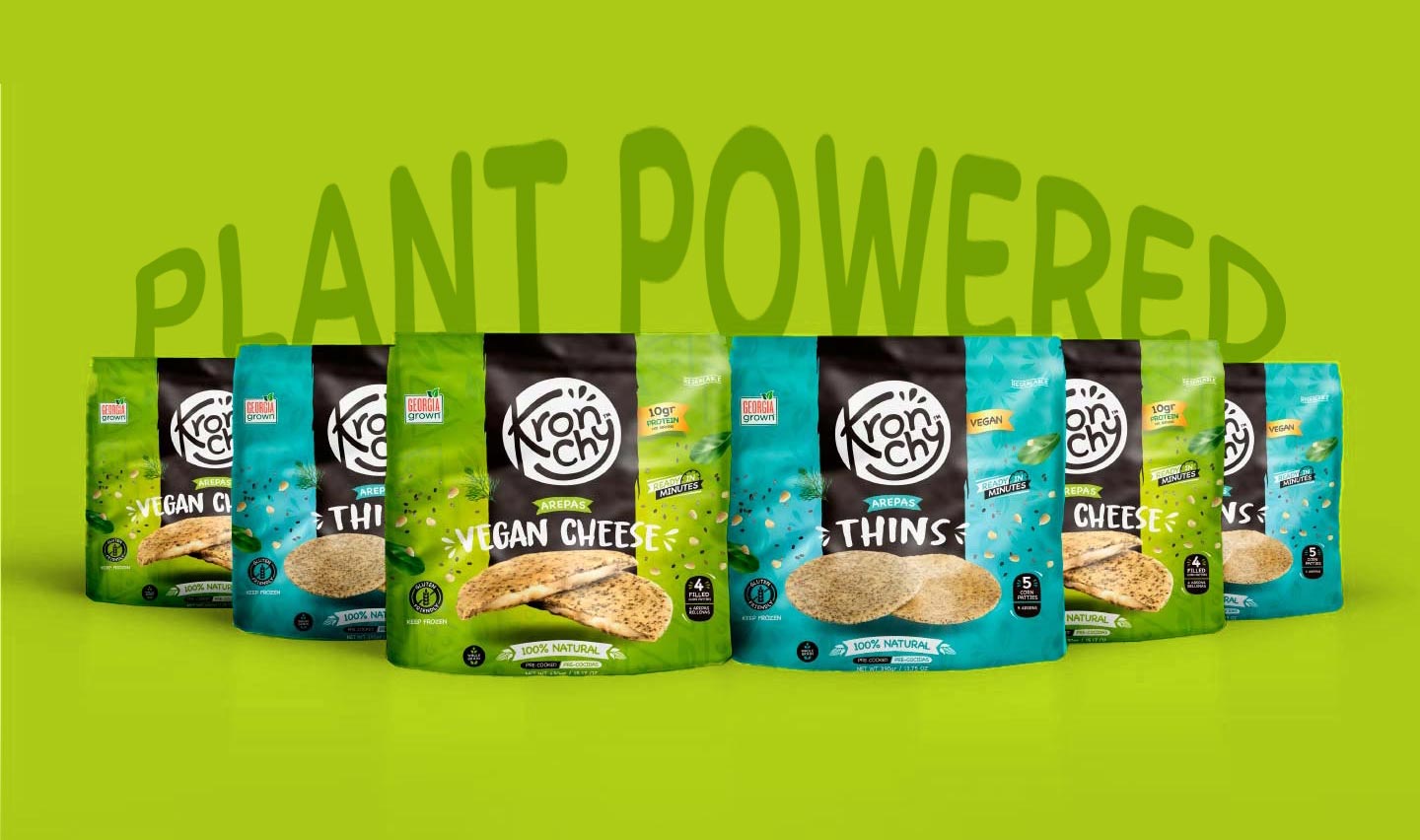 3 Vegan y 3 Thins
Everyone deserve to enjoy a gooey melted cheese, EVEN VEGANS!! Give into your cravings without guilt                             
Surprise subscription
Are you an arepa lover and always looking for new combinations of fillings? Then this monthly subscription is for you!
Valeria & Joel Ruiz
These arepas are my favorite! I literally eat one bag in two days because they are so good. These arepas pair perfectly with so many ingredients in your fridge. I can't get enough of them!

Viviana Munguia
AMAZING AREPAS! They are so easy to make it's perfect if you need a quick breakfast, lunch, or dinner. Thank you!
Solomon Sebuliba
Great colombian-Mexican couple, with great sense of humour and service